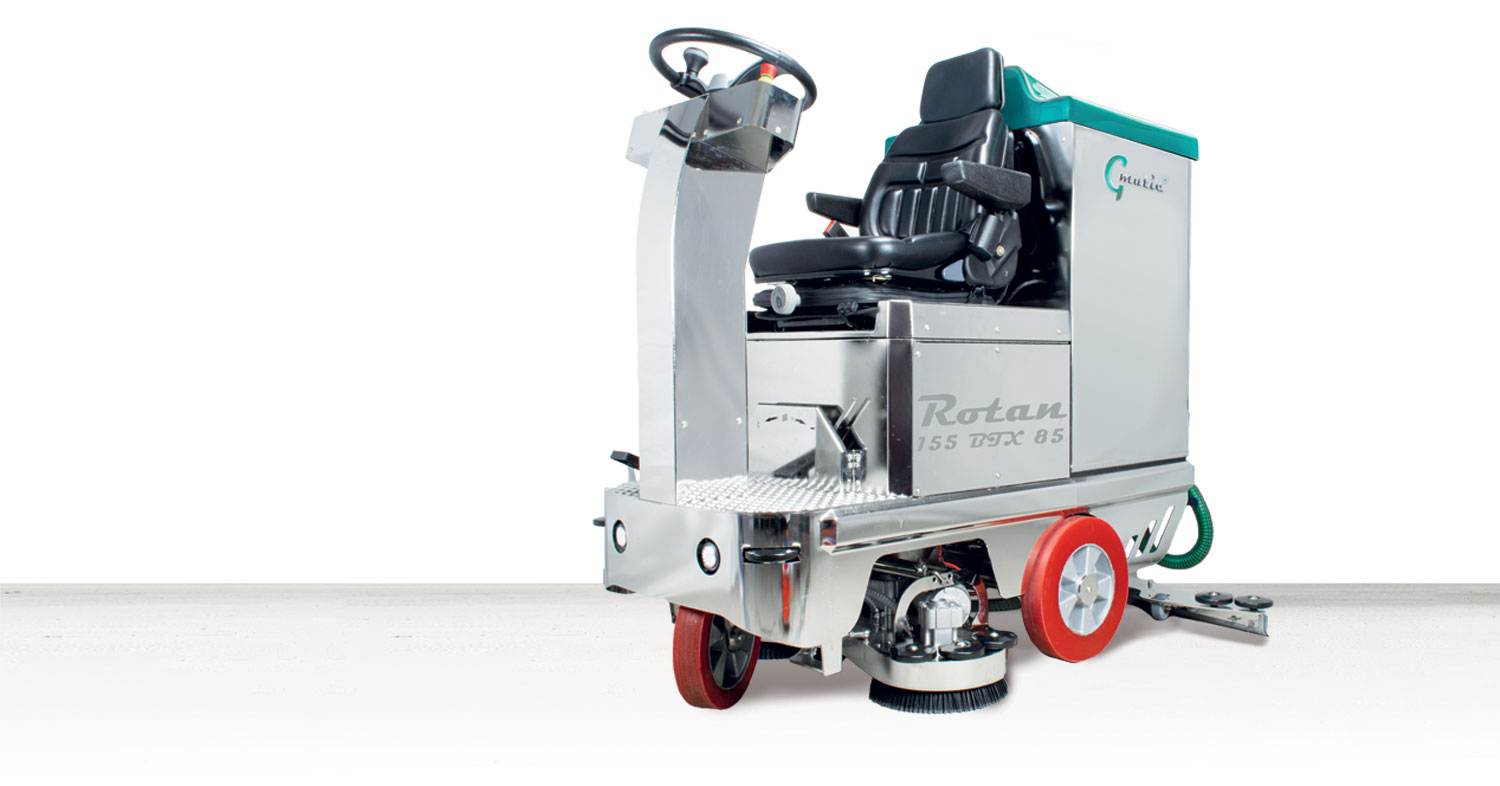 The smallest ride-on scrubber drier in the Rotan ™ family.
Up to 39,700 m² per battery charge and up to 2,900 m² per
tank filling. The battery life adds up to approx. 5:40 hours with
a charging time of 4.5 hours. The alternative for large
walk-behind models in the shopping center
with warehouse.